1990 H plate XR3i in red, mot till March 2010 and tax till end of October 2009.
Shell done approx 69k and has stamped up service book - bodywork in very good condition for year.
Fitted with 130 spec Zetec from mk5b Escort XR3i which had covered about 90k and has had new water pump and timing belt recently. Fitted with conversion plates which use original EFi inlet so all plugs and plays as normal XR3i basically.
When car was cvh powered, it had 4-branch and full stainless which has been modded to fit zetec.
Few pics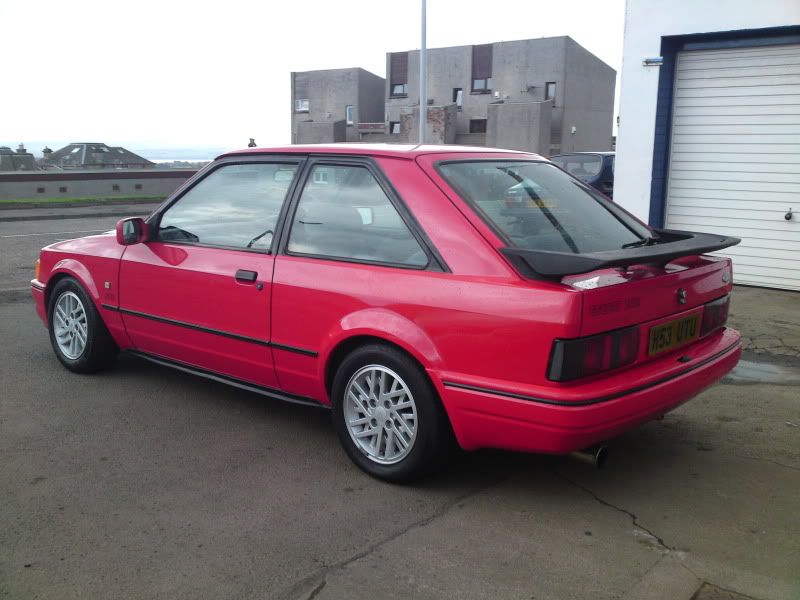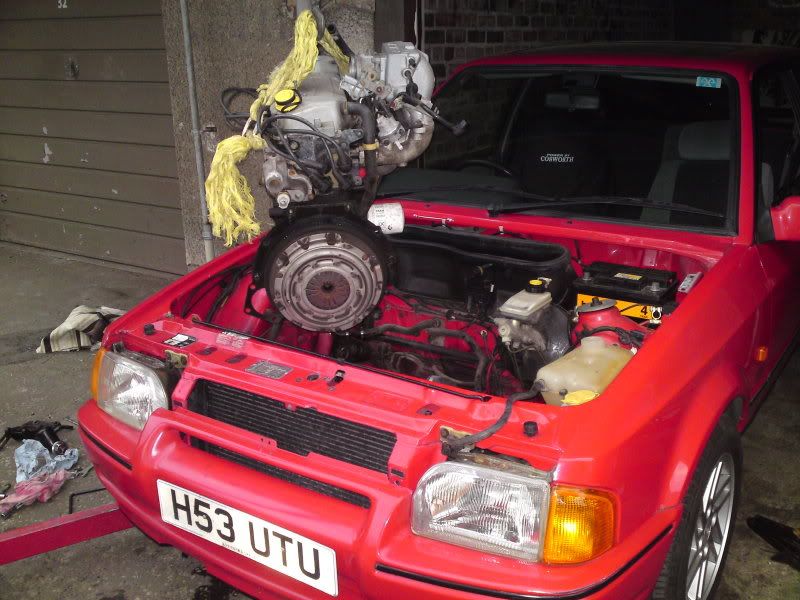 its up and running great but a couple of wee bits to finish off, exhaust is blowing slightly where it meets system (needs extended slightly) and not got a crossover pipe for it yet as original doesnt fit. Only got green part of V5 also.
Bonnet is pretty faded and have tried to polish it up but it just fades again

rest of bodwork is pretty good and very straight. Boot floor is perfect and battery tray is like new

Would make a good track car with bigger brakes etc or just a bit of fun for the road

Looking for £1000 for car - i'm based in Fife, Scotland.
my number is 07951 995583