1994 Fiesta mk3.5 Si model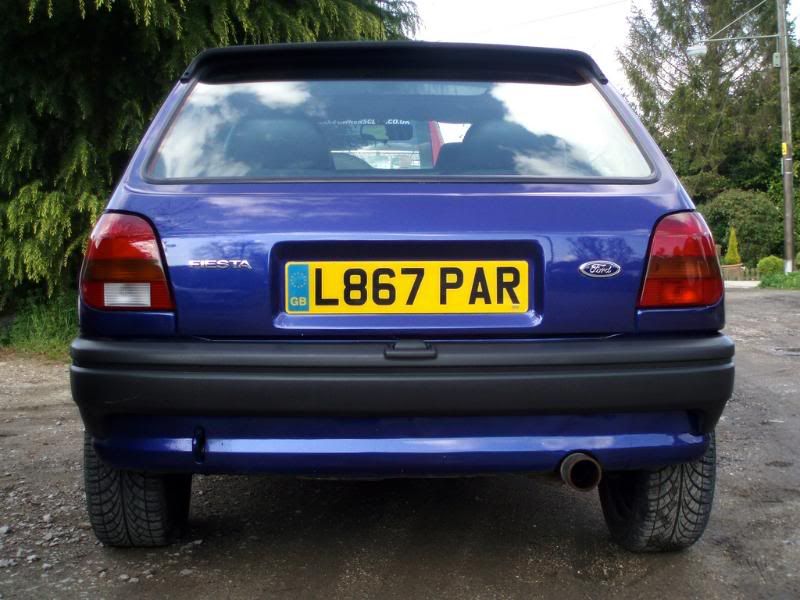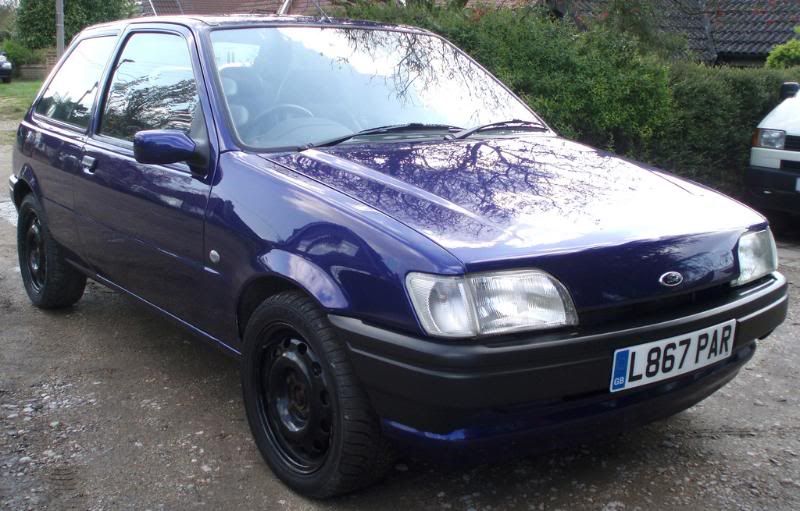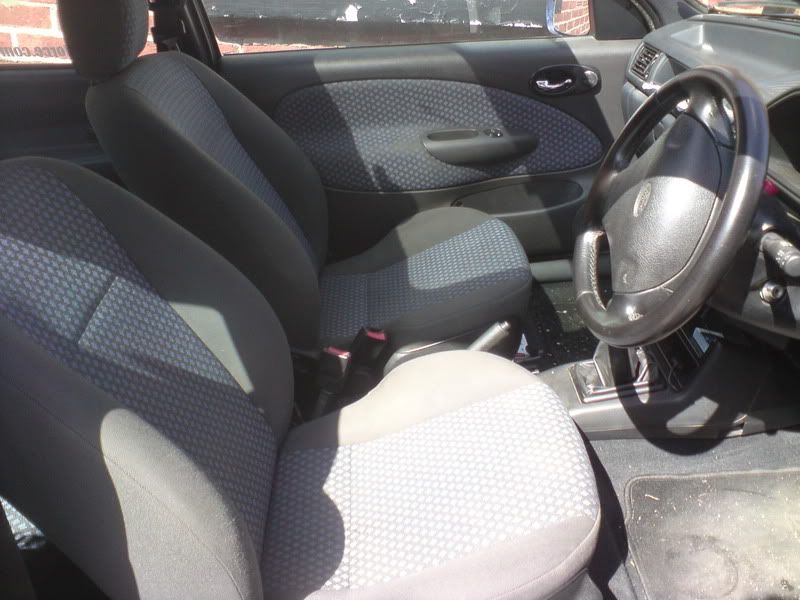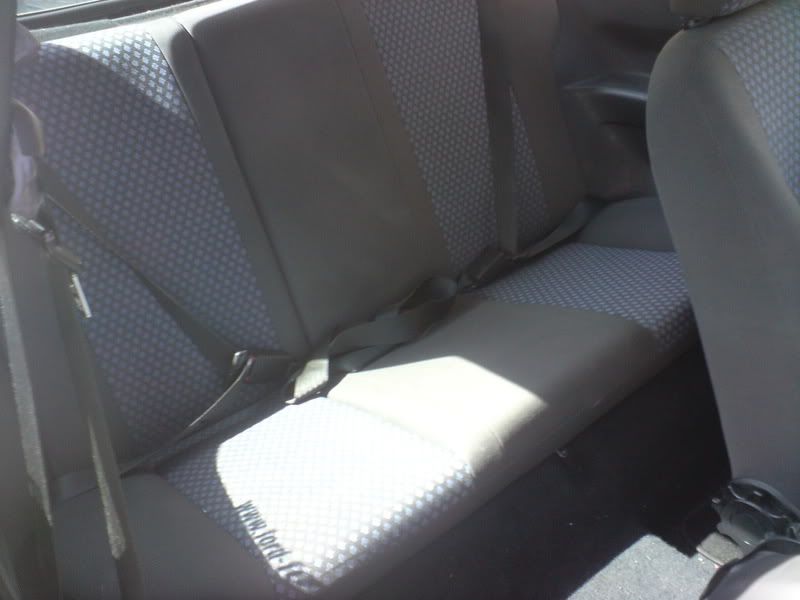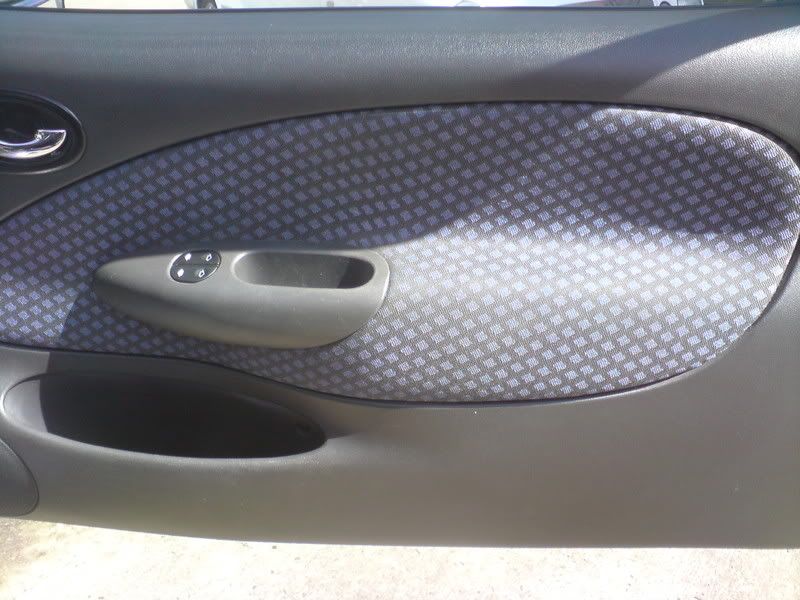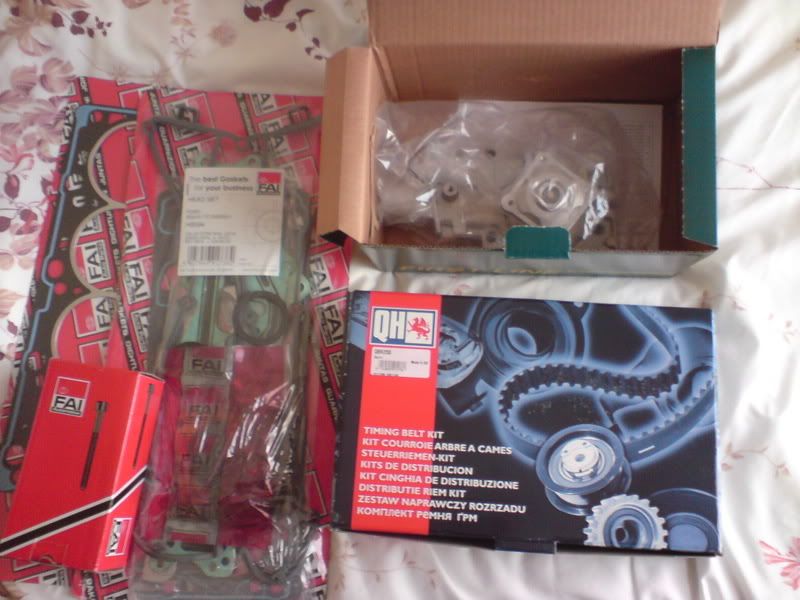 sleeper looks (poverty bumpers) smooth bonnet, de locked, smooth boot
REspray a few years ago in a 50/50 mix of imperial / melina blue
Si springs sachs gas shocks
genuine wishbones
modded top mounts to make steering more precise
Rolled arches all round
Standard Si brakes all round new ferodo pads and discs on the front
standard si box.
sunroof
2.0 silvertop engine
1.8 sump
1.8 flywheel
1.8 inlet
K&n inlet pipe
Kent stage 1 cams ground from blanks
ARP conrod bolts
2.0 Deep ecu
2.0 maf sensor
2.0 injectors
RS1800 throttle body
brand new
full gasket set inc head gasket, complete cambelt kit, water pump, head bolts etc etc
brand new
RS turbo clutch and release baring
RS1800 exhaust system included (needs minor repair)
not very old halfords battery
loads of history
mk5 Zetec S interior in brilliant condition (silverstone electric blue pattern)
Sparco gear knob / pedals
escort leather steering wheel
cobra remote central locking and alarm system with ultra sonics
600watt inverter and 4 gang 3 pin mains socket extension installed under passenger seat
mk5 electric pack including windows and central locking
electric and heated mirrors
Tomtom mount and traffic reciever installed in place of clock
15" steels with new Toyo Proxes 4 tyres on the front and hankook ventus (very good tread) on rear
10mm spacers all round +10mm wheel studs
optional audiogear +£100(brand new pioneer accelerate 13cm front speakers, vibe SR69 6x9s in proper stealth shelf, expensive alpine ipod control headunit/cd/mp3/radio)
MOT til 22/03/09
TAX til 30/09/08
1.6 si on log book
I bought the car as a 1.6si with most of the other mods done £770
I spent £130 @ trade on the gaskets/cambelt water pump etc
I paid £100 for a 2.0 engine on 100ish k miles (honing marks still obvious in the bores, engine in good nick)
then £20 for the Ecu
£200 for the Cams / arp bolts
replaced box etc etc
I had the engine in for 30miles and the gearbox let go, i also noticed an oil leak from the sump gasket so i took did the sump gasket, still leaked turnout to be the oil pump
so the engine came out another gearbox was fitted the oil pump was gasketed with locktitew black stuff (its not going to leak again!) another new sump gasket fitted
the cars has had three oil changes since the 2.0 went in (due to leaks etc) its also had the coolant changed three times the brake fluid completely changed 3 times i think
the gearbox has fresh oil in it. the reason i'm selling it is its spent most of its time causing me a headache, it was supposed to be a simple 2.0 swap to make my daily driver faster.
so now nearly 6 weeks later my escort hasn't been done for ford fair, and my daily driver has broken itself again.
currently the only things wrong with it: the hose from the water pump is leaking, it could be that the hose clip is loose, but i had to repair the hose further up already so i'd reccomend a new one befitted anyway, the car is cutting out when you come to a stop... think the vss is either not screwqed in properly or the wires have been damaged, really hard to see in the fiesta engine bay and the exhaust is blowing.
I'd love to take something else in part exchange potentially money your way (up to £1000)
to sell outright i'd like
£800
for the whole car minus the audio gear.
This is a pretty fast car, and will quite happily upset things due to its pwoer/torque to weight (its not going to slay an evo but it'll waste saxos etc)
plus it should be good on fuel when not being driven hard (mondeo 2.0 silvertop fuel consumption is over 30mpg for the 1.5tonne mondeo)
It looks totally stock under the bonnet, nothing has been cleaned up / painted, it just looks as it should

I'd say it needs towing / trailering due to the leak and the fact the exhaust isn't fitted, but i may be willing to negotiate delivery (as long as you come and view it / pay first)
car is located in barton upon humber north lincs DN18 postcode area
my number is blooptf your interested ring me, no withheld numbers or txts please
Email n***********om
£100 deposit by paypal secures the car, deposit refundable if car not as described.
to add; its got electric oil pressure and voltage guages;
more pics here:
http://i38.photobucket.com/albums/e105/ ... esta%20si/