Rat look (build it as you find it) Ammaco freestyle pro. I guess around 1983-85ish?
Genuine frame and forks possibly the handle bars.
Mx front brake lever and assembly with skyway brake pads.
Mx seat with DK bar.
Mongoose single piece crank with Vortex gear.
Power grips.
Mag wheels with new retro style tryes and inner tubes.
New wheel bearings.
New headset bearings.
Tioga bar clamp.
New heavy duty chain.
Has a few spare small parts like runners and original crank.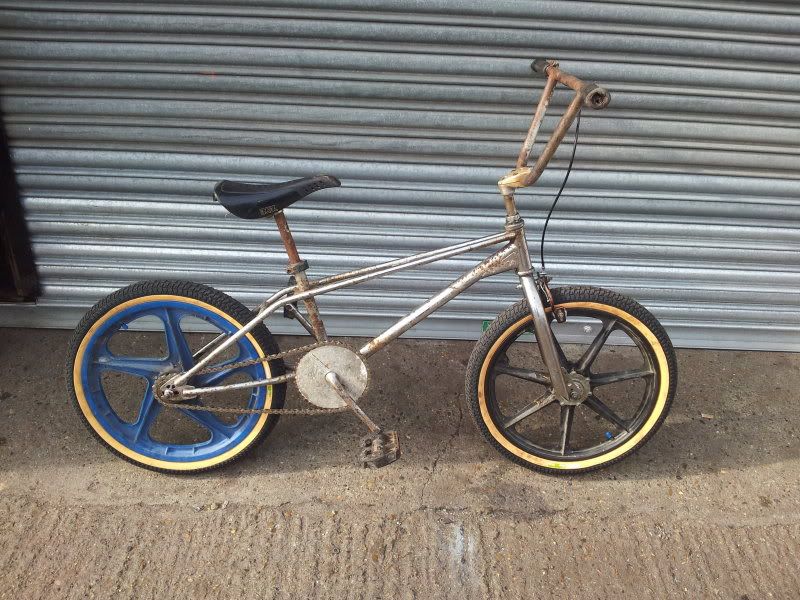 On the road

priced at.
£225